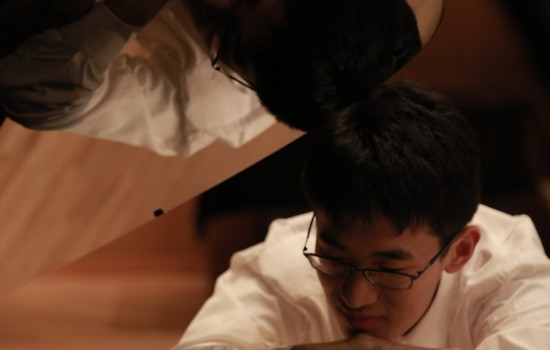 About Zhaoliang (Julian) Yuan
Zhaoliang Yuan is a 24 year old pianist from China, currently studying in the second year Masters course with Jianing Kong at the Royal College of Music.
He began studying music at five, and by the age of 16, he had studied all of Bach's Well-Tempered Clavier and most sonatas by Mozart and Beethoven, which laid the foundations of his repertoire.
As a member and then a tutor of the piano association of Fudan University from 2014 to 2018, Zhaoliang participated in almost every concert which the piano club held, performing works ranging from Bach to Liszt. Since 2018, he has performed in venues including the RCM, St Mary Abbot's Church and Goodenough College.
He is also a keen chamber musician and enjoys collaborating with different ensembles. In 2018, he performed the piano trio Solera Trio with Sherry Shen (violinist) and Rozalia Sobecka (cellist), and they have given several well-received concerts including those at the RCM, St Mary Abbot's Church and Music at Mandeville.
Prior to his studies at the RCM, Zhaoliang achieved a Bachelor of Arts in Japanese literature at Fudan University, whilst studying piano privately with Chinese pianist Ye Feng. Besides, he also taught himself music theory and music analysis.
Hire this Musician
Please contact Zhaoliang (Julian) Yuan at zhaoliang.yuan@rcm.ac.uk